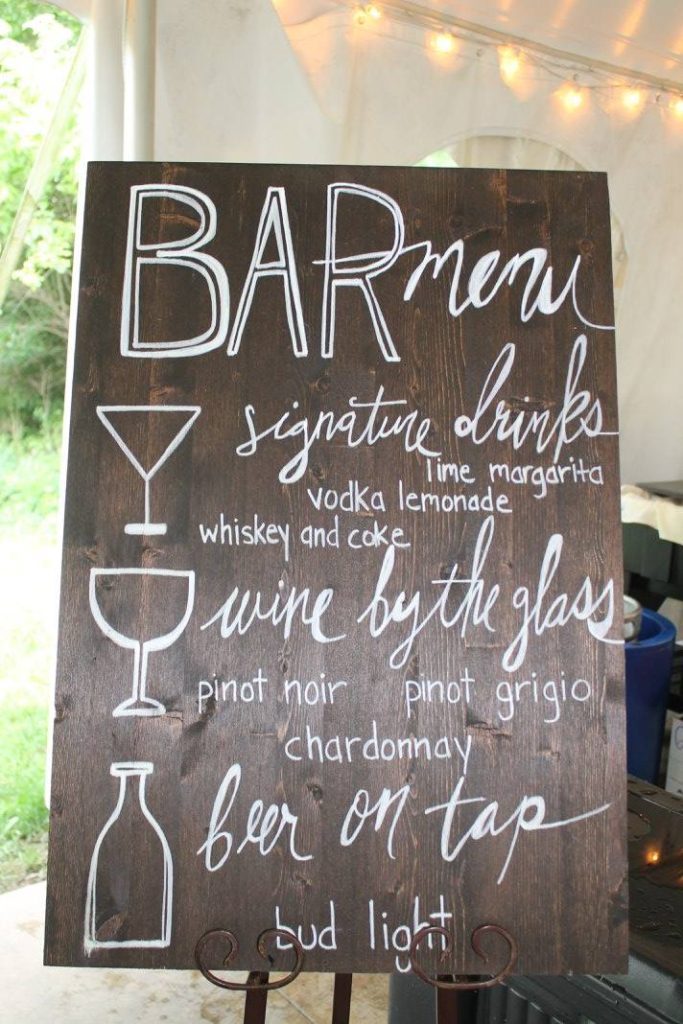 Part of what we do here at The Orrmont Estate is structure your event so it will run smoothly! The bar area is no exception!
What's included?
Provided in the bar: keg coolers for two kegs, taps not included; icers for icing down wine, pop, and water, ice caddy, ice maker, and a utility sink. As well as other items your servers might need are also included.
What do we bring?
Drinks, mixers, cups, and garnishes. Generally 9oz cups for wine, 12oz cups for mixed drinks, and 16oz cups for beer and soft drinks.
When do we bring it?
We suggest bringing as much of your drinks as you can cold and unload them as soon as the tent is available to you. When you arrive put them in the appropriate coolers right away so they can stay cold.
How many servers?
Your number of guests and drink menu will determine the number of drink servers you require. General rule of thumb is one server per 100 guests. We line up your servers for you based on your information and they are all TIPS certified. We also provide liquor liability insurance.
What's the cost?
The servers are paid by the renter at the final appointment and each server is $30 per hour. They will put out a tip jar for tips during your event, unless you want to tip them yourself. Servers begin one hour prior to serving (i.e. for a wedding at 4:30, servers start at 3:30) to organize their workspace, prep garnishes, uncork wines, tap kegs, and get drinks ready for the first wave of guests. They usually work about 30 minutes past the bar shutting down to pack up your leftovers and set them on the sidewalk for easy loading.
Menu
We leave it open so you can create your own drink menu, but do have some restrictions. We have a limit of two types of mixed drinks (think His and Hers). No straight shots, all liquor must be in some kind of mixer. Often less is more! For example, if you are having beer, maybe a light beer and a heavy or craft beer depending on your guest list. Some groups don't serve mixed drinks at all, while some don't have any wine and some serve a white and a red. You know your group best!
Anything else?
Alcoholic drinks are not served past the music shutting down and our standard procedure is that guests are not served alcohol until after the ceremony for a wedding, or until the bar officially opens for other events.